Verti's Minion
VVO Supporter 🍦🎈👾❤
Joined

Sep 19, 2018
Messages

207
SL Rez

2005
Joined SLU

2007-09-27
SLU Posts

1928
Apologies for the subject line — it
is
a
BuzzFeed
article, after all. I don't normally link to or read articles there, but I'm making an exception this time. I believe there's some really interesting information in this article, and everybody should give it a read. The scientists interviewed for this article concluded that America is as politically unstable as it was right before the American Civil War, and
any
election outcome will result in protests or violence.
(Oh, standard warning for all these articles:
Do not read the comments.
They're cesspools.)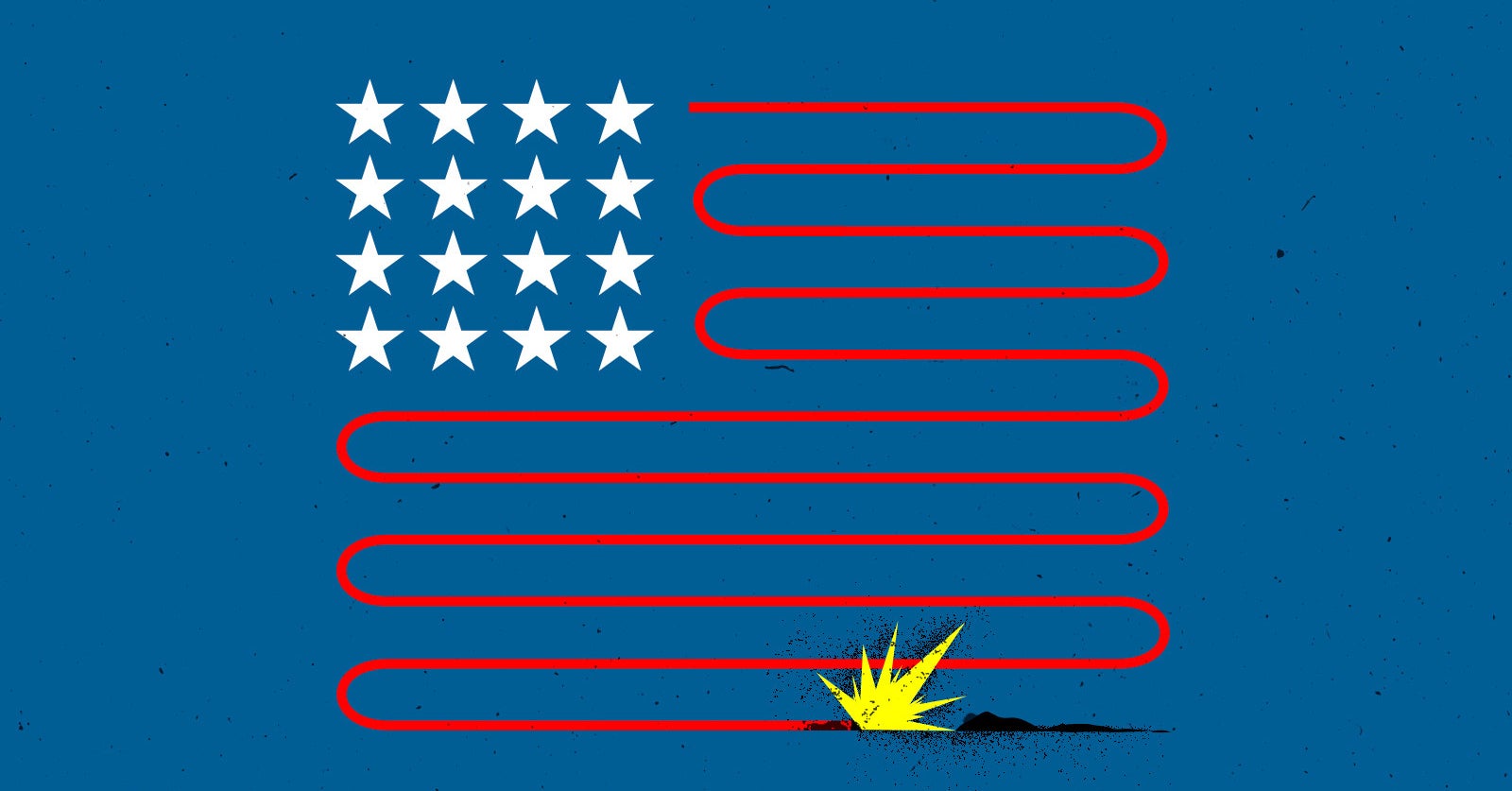 Two researchers claim that a single number they call the "political stress indicator" can warn when societies are at risk of erupting into violence. It's spiking in the US, just like it did before the Civil War.
www.buzzfeednews.com
The most dangerous element in the mix, argue [Peter Turchin, an evolutionary anthropologist at the University of Connecticut] and George Mason University sociologist Jack Goldstone, is the corrosive effect of inequality on society. They believe they have a model that explains how inequality escalates and leads to political instability: Worsened by elites who monopolize economic gains, narrow the path to social mobility, and resist taxation, inequality ends up undermining state institutions while fomenting distrust and resentment.
An article written by the two scientists for
NOEMA
goes into greater detail and is also worth a read. I don't share their optimism regarding the possibility of pulling back from the brink, though. I think we're already past that point and, in fact, are about to go careening over the cliff at 200 miles per hour, chanting "MAGA MAGA MAGA" all the way to the bottom.
We predicted political upheaval in America in the 2020s. This is why it's here and what we can do to temper it.

www.noemamag.com
In short, given the accumulated grievances, anger and distrust fanned for the last two decades, almost any election scenario this fall is likely to lead to popular protests on a scale we have not seen this century. Trump's claims of millions of fraudulent mail-in ballots and a rigged, unfair election may be playing with fire; but our model shows there is plenty of dangerous tinder piled up, and any spark could generate an inferno.
Then there's the
Boston Globe
article about a bipartisan group role-playing various post-election scenarios. Not essential reading, but interesting nonetheless — and grim.
The group explored this scenario: What if President Trump refuses to concede a loss, as he publicly hinted recently he might do? How far could he go to preserve his power?
www.bostonglobe.com
"All of our scenarios ended in both street-level violence and political impasse," said Rosa Brooks, a Georgetown law professor and former Defense Department official who co-organized the group known as the Transition Integrity Project. She described what they found in bleak terms: "The law is essentially ... it's almost helpless against a president who's willing to ignore it."
If you don't want to read the linked articles — and I wouldn't blame you if you didn't — then at least read the concluding paragraph of Goldstone and Turchin's report for
NOEMA
(emphasis mine):
This has already been, and will continue to be, a violent year in America. We need to brace for post-election violence and prepare bipartisan methods to ensure that the election outcome will be widely regarded as fair and legitimate. It will take heroic efforts to rebuild the political center, to join businesses and workers in partnership and consensus, and to restore fairness in both taxation and public spending. Only if all sides can again recover a stake in our government, no matter which party controls it, can we avoid sliding into a crisis that will undermine our Constitution and pit Americans against each other in a way we have not seen for generations.
Personally, I'm really worried. I've been thinking about this a lot over the past several weeks, but I haven't really done much to address it in my own life. Like many people, I've stuck my head in the sand hoping it'll all blow over. It can't happen here, right? Not in America! That sort of thing happens in
other
countries.
I'm going to make some effort, though. Extra food and supplies never hurt, and they won't go to waste if they're not needed in the long term. It's like the pandemic all over again.
We're approaching a singularity of sorts. There's simply no way of knowing what life will be like on the other side of these upcoming events. Things are going to get worse — a
LOT
worse — before they get better. Better to prepare now than be caught flat-footed, I think.