Joined

Sep 22, 2018
Messages

33
Event Date and Time

5PM SLT (TODAY)
Copied and pasted from Group Notice...
MEDIEVAL ATTIRE REQUIRED (( THIS IS MUST!!! ))
STAR LIST
Board opens at 4:30PM SLT
Joust begins at 5PM SLT
Trophies awarded to the top four winners.
Star List set to NARROW, OUTER FOULS
Allowed lances are KISH only.
Make sure your equipment is in working order prior to beginning of tournament.
Please keep your scripts to 50 or less when not mounted & equipped.
We hope you join us for fun and fellowship with lance splitting action!
We are new so please bare with us this is our first hosting.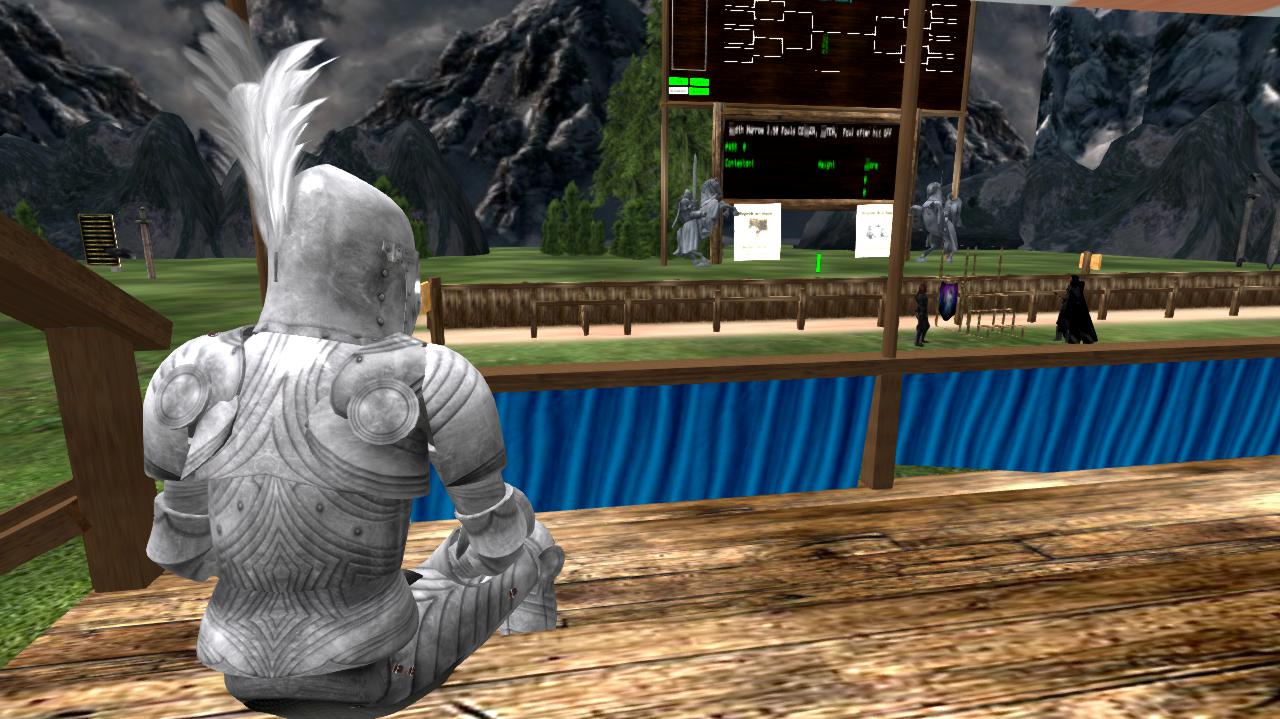 Second Life Maps | Stormwinds
Last edited: