Climate Apocalypse Alarmist
Joined

Sep 20, 2018
Messages

1,614
SL Rez

2006
This article debunks the idea that we can inject particles into the atmosphere to protect ourselves from global warming.
Projected submerged areas in heavily populated areas affected by sea-level rise. Graphic: Clark, et al., 2016 / Nature Climate Change By Raymond Pierrehumbert 16 August 2019 (Bulletin of the Atomic Scientists) – Let's get this on the table right away, without mincing words. With regard to...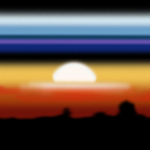 desdemonadespair.net
Some highlights:
…in order to halt global warming, it is necessary to bring net carbon dioxide emissions by the world economy to zero. There is no so-called "safe" level of carbon dioxide emissions. As long as we continue emitting any carbon dioxide, the world will continue to warm.

Barring technological breakthroughs allowing for the active removal of massive amounts of carbon dioxide from the atmosphere, the cumulative carbon we emit will determine the climate our descendants will have to cope with for at least the next 10,000 years, and probably much longer.
Albedo hacking has been touted as a sort of Plan B to make up for the world's failure to make a responsible start on decarbonization of the economy...whatever level of albedo hacking is needed to avoid a dangerous level of warming must be continued essentially forever.
And if our offspring don't (or simply can't) do so at some point in the future, then they will suffer the consequences of an unimaginably huge climate shock, accumulated over vast amounts of time.
2
Reactions:
Brenda Archer and Ashiri