Joined

Sep 22, 2018
Messages

7
SL Rez

2007
Joined SLU

January 1, 2014
SLU Posts

117
Event Date and Time

October 11 to 20, 2019
BURN2 2019 -- Metamorphoses
October 11 to 20, 2019
BURN2, the virtual version of the annual Burning Man event, invites you to attend this year's event, which is entitled "Metamorphoses."
Think about transformations that you've experienced in your life - physical, emotional, mental, spiritual, etc. and examine what made those moments so pivotal for you.
Many cultures of the world have mythologies about transformations, or as the Greeks and Romans called them, metamorphoses.
In today's world maybe humans are not turned into animals and frogs don't become princes when kissed. But transformations can happen for a person or collectively for a group and these metamorphoses can have a powerful effect on our lives.
We invite you to immerse yourself in transformative experiences, explore the ideas and thoughts and dreams of creatives around you at BURN2.
https://burningman.org/event/brc/2019-art-theme-metamorphoses/
The playa, the Art Cars, the DJs and Live Performers, the Lamp Lighters, The Man and The Temple await you.
Join us!
http://maps.secondlife.com/secondlife/Burning Man- Deep Hole/174/32/25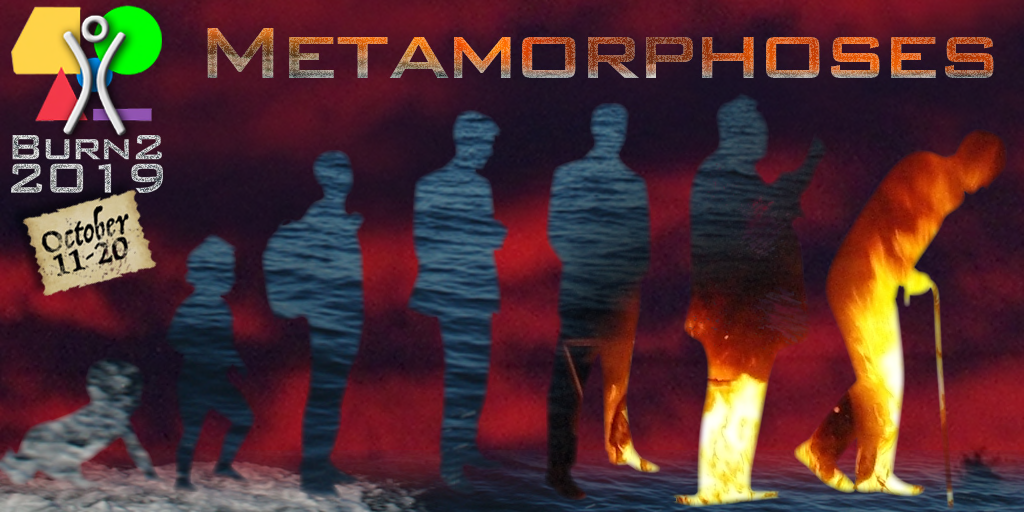 Who are we?
BURN2 is an extension of the Burning Man festival and community into the world of Second Life. It is an officially sanctioned Burning Man Regional, the only virtual world Regional out of more than 100 Regional groups worldwide, and the only Regional to burn the Man!
This unique virtual Regional spreads the culture and Ten Principles of Burning Man year-round in Second Life, culminating in an annual major festival of community, art and fire in the fall - a virtual echo of Burning Man itself.
www.burn2.org | Celebrating Community, Art, and Fire through the principles of BURNING MAN
https://burningman.org