Joined

Sep 26, 2018
Messages

2,327
SL Rez

2002
BoJo is back in office, and hard Brexit more and more looks like becoming a reality:
Barnier accused the UK of
not engaging with key issues
of particular importance to the EU, including access to British waters for European fishing fleet and the so-called level playing field conditions to ensure neither side can undercut environmental, labour and social standards.
EU sources added that UK officials "listened politely" to their proposals but did not seek to negotiate on them. "I regret it, and this worries me", Barnier told reporters at a press conference at the end of last week's talks.
The British negotiating team has rejected the claim, instead questioning the value of the deal being proposed by Brussels, which would tie the UK to EU regulations while also constructing significant non-tariff barriers on trade.
Whitehall sources said there was a difference between not engaging and simply disagreeing with the EU approach. There is a particular frustration on the UK side that the EU has rejected proposals to remove unnecessary technical barriers to trade, including some sanitary and phytosanitary checks on animal products, despite British commitments to maintain high standards and there being precedent in previous trade deals.
On security cooperation, the UK has argued in the negotiating room that the EU's offer is based on existing deals but comes with unprecedented obligations, including a direct role for the European court of justice in dispute settlements: a red line for Downing Street.
Frost has ruled out an extension of the transition period. The UK believes there is ample time to agree and ratify a free-trade deal if the EU changes its position.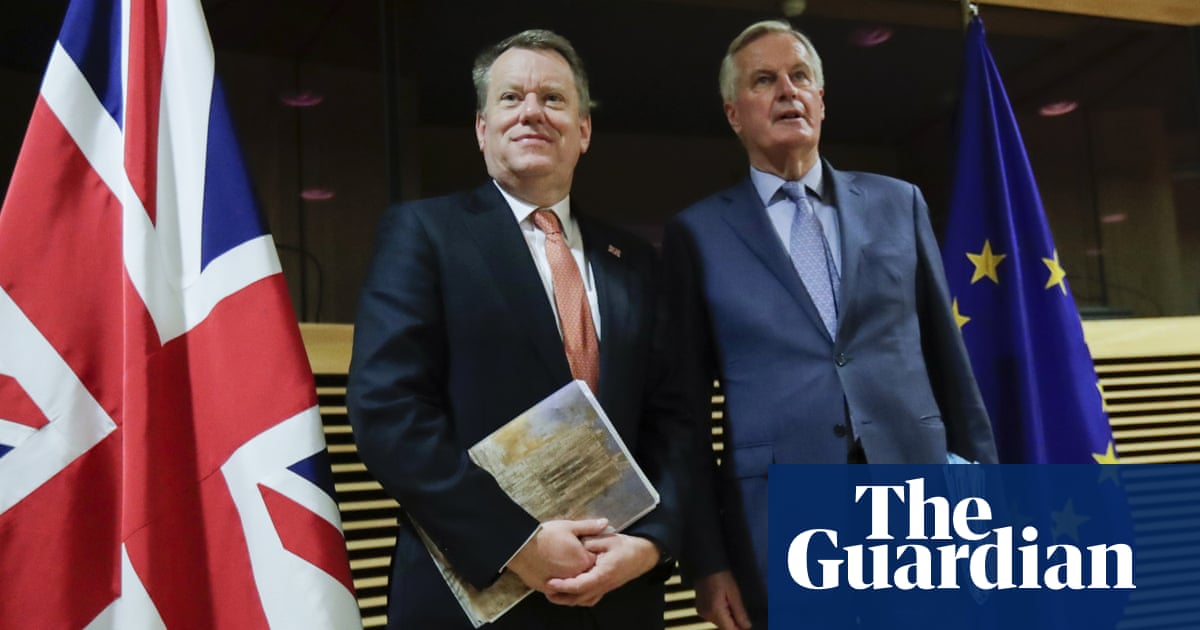 Prime minister expected to press EU leaders to dedicate attention to faltering negotiations

www.theguardian.com